Italian Lotto Syndicates
The Italians have various regional lottery games for cities such as Rome, Milan and Florence. Plus two national lotto games - 'Win For Life' and the much better known 'SuperEnaLotto'.
The Reviews
Rating
Click For Review
Summary
Italian Lotto Syndicates

stars

SuperEnalotto Syndicate
A dedicated SuperEnalotto syndicate from specialists 'Play Lottery'.

stars

WinTrillions Power Combo Syndicate
A 'big draws' syndicate covering SuperEnalotto and the US Powerball and Mega Millions in one package.
Want to submit your Italian syndicate for review?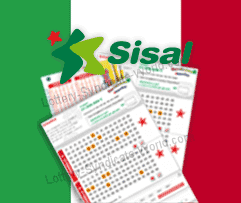 One of the most curious things about the Italian Lotto however, is that children are allowed to play! Most countries have at least a 16+ rule, but whilst children are not allowed to gamble in Italy, they are allowed to play the lottery.
SuperEnalotto
This is the big Italian lotto game. Whilst not quite as famous as games like EuroMillions or the US Mega Millions, it is still fairly well known around the world. Mainly because it has produced some huge jackpots.
SuperEnalotto began life as Enalotto and became 'Super' on 3 December 1997. It's drawn three times a week, on Tuesday, Thursday and Saturday.

The game itself is a pick 6 from 90 game. Which does unfortunately make the odds of winning this game amongst the worst in the world - if you're going to play SuperEnalotto at all, a syndicate of some kind is going to be essential.
You can also optionally pick a 'SuperStar' ball which is drawn from a separate set of 90 balls. This is effectively just an add-on game and not really part of the main game. Don't confuse the 'SuperStar' ball with the 'Jolly Number' which is a 'bonus ball' drawn from the main set of 90 numbers and creates a prize tier between the match 5 and match 6 prizes.
Here's why SuperEnalotto generates such big rollover jackpots:-
| Match | Odds |
| --- | --- |
| 6 | 1 in 622,614,630 |
| 5 + Jolly Number | 1 in 103,769,105 |
| 5 | 1 in 1,250,230 |
| 4 | 1 in 11,907 |
| 3 | 1 in 327 |
There have been some amazing SuperEnalotto winners, the most notable of which so far was a single winner from Bagnone, a village in Tuscany. On 22 August 2009 one single ticket claimed an enormous jackpot prize of €147.8 million. Making them Europe's largest ever single winner.
Win For Life

This game is much smaller in Italy, but is still considered to have a very worthwhile prize. The Win For Life jackpot pays out €6000 per month for 20 years. It's a Keno style, and is drawn 15 times a day. You have pick 10 from 20, plus you get an additional number from 1 from 20 automatically assigned to you.
SuperEnalotto does of course receive the most attention because of the huge jackpots.
Official Site
The official site for the Italian Lottery is Sisal.it. This covers all the main games above plus a whole lot more too.