What States Sell Lottery Tickets Online?
Can you buy a lottery ticket online? In this modern online age you'd think it would be easy. Not so much.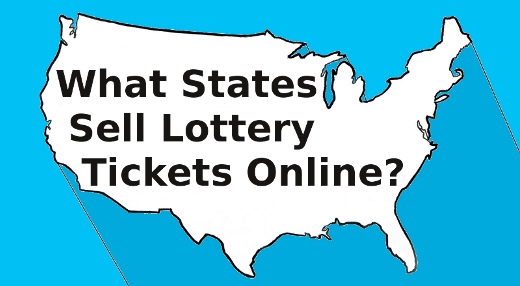 The short answer to the question is that most states do not officially sell tickets online. A few do. But they only sell to players in those states - and yes, they do check closely.
And even for those states that do let you buy ticket online, they may not offer all your normal game choices! Or even let you pick numbers for tonight.
Some Do, Some Don't - Why Not?
It mostly comes back to some pretty old legislation, the Wire Act of 1961. This was deemed to block companies from offering tickets online because they couldn't guarantee that the data would not cross state lines - even for in-state purchases.
Given this act was put in place before the internet even existed, it seems fairly silly that it would apply now. Which is why in 2009 the New York lottery together with the office of the Illinois governor wrote to the Department of Justice. They wanted this reviewed so they could provide online options for players living in their states.
It was TWO YEARS later (2011) that Assistant U.S. Attorney General said that in her opinion the Wire Act did not apply in this case. Hurrah, common sense wins the day.
But despite that decision, lottery companies have been extremely slow to move. Most still don't provide the convenience of online play that other countries around the world have been enjoying for many years.
So What States Do Provide Online Tickets?
Right now, there are 9 states that sell lottery tickets online in some form:-
Georgia
Illinois
Kentucky
Michigan
North Carolina
North Dakota
New Hampshire
New York
Virginia
NOTE: but read below because it's not that simple.
That's not many, but it's dramatically better than zero just a few years ago!
But can you buy lottery tickets online from another state? No, sadly you cannot buy from a different state than the one you live in. That rule is very unlikely to ever change. Despite that fact you can drive to another state and perfectly legally buy tickets that way. It's just too complex as each state is a different company and they want to protect their own revenue.
Also note that you cannot pick numbers for tonight in all of these states. New Hampshire, New York and Virginia only offer subscriptions - i.e. playing the same numbers for a set period of time. You cannot change those numbers!
You will also find not all games you can play at a retailer are available online. You can play Powerball online in Illinois, but not in Michigan. You can buy a Mega Millions ticket online in North Carolina, but not Pick 4 or Keno. And New York only offers Lotto, Mega Millions and Cash 4 Life by subscription. And the process is so clunky and laborious.
It all feels a lot like being back in the 1990's.
Are There Any Other Options?
Yes, there are. Lots of companies exist that will buy lottery tickets on your behalf, or there are others that let you bet on the outcome of a lottery draw (rather than buy an actual ticket).
Neither option is as good as living in the right state. But they are definitely an option if you want to play a particular game.
If you ask the official lottery companies though, they will of course say "no", and offer up some scare stories to put you off. But even the official Mega Millions website is now coming round to the fact that other options are available AND are very popular too. Here's their 'ringing endorsement' ;-)
"Mega Millions is not affiliated with and does not endorse any company claiming to sell our tickets around the world, online or otherwise. If you choose to do business with one of these companies, you do so at your own risk."
What you need to understand from this is that there are good companies and bad companies. So do NOT just use any old company you found from a Google search! Read our reviews, and only choose companies that have an excellent reputation and/or have been operating for a long time.
Can You Trust These Companies? Is It Safe?
Yes, and no. Some of these companies have been selling tickets since 2002 and are still going strong. Others come and go. Choose a well established company and you are unlikely to have a problem.
There are plenty of examples of big winners that have played in this way. But if you want a nice extreme example, take the case of the man living in Iraq, Baghdad no less. He won $6.4 Million on the Oregon lottery playing Megabucks in 2015. He bought his ticket online whilst in Iraq, using a London based company. That company used their local agent in Oregon to buy the actual ticket.
The Iraqi man even flew to the USA to claim in person, where the local ticket agent handed him the winning ticket (it never even left the state). The Oregon lottery had no idea who the winner was until the 40-something Iraqi walked into the Lottery Headquarters on 1st December to claim. He chose the annuity option and is now receiving $158,720 a year for 25 years (he still paid both federal and state taxes).
This was also a rare case where the winner was allowed anonymity. Baghdad is a dangerous place to live, particularly if you just won a major US lottery prize. So due to the genuine threat this put on his life, his name and photo have never been released.
Oh, and Oregon still doesn't provide online ticket sales to state residents, even now.
More Lottery Questions Answered:-
What Is The Largest Lottery Jackpot Ever?
What Is The Biggest Mega Millions Jackpot Ever?
What Are The Most Popular Winning Lottery Numbers?
How To Pick Winning Lottery Numbers?
What Are The Most Common Lottery Numbers?